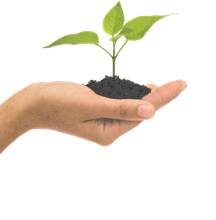 Introduction
The Didik-Kasih EduCare program is a study aid that aims to assist the underprivileged who wishes to further their tertiary studies by providing them with a startup assistance and monthly allowance to cover his / her living expenses while studying throughout the period of assistance. The program also aims to influence and inspire successful applicants to give back to the society by getting involved in and organizing charity activities.
Target beneficiary
Children from orphanages and underprivileged families age 17 and above who has enrolled in or being accepted in any local public or private institute of higher learning.
Procedures
Interested applicant's parents or guardian / caretaker at respective Children's Home will identify children who would like to apply for the program and submit the application form to Great Vision Personnel on behalf of the children.
Representative from Great Vision will come to the home / centre and do an initial assessment on the candidate. Estimate 30mins for each candidate.
Successful applicants will be provided with a one-off study aid assistance of RM1,500.00 and a monthly study allowance of RM250.00 for a period of 12 months.
Successful applicants are required to organize a charity activity within the duration period of assistance, and also to be involved as volunteers in charity activities organised by Great Vision Charity Association, or its partner Great Heart Charity Association.
Pengenalan
Program Didik-Kasih EduCare merupakan satu bantuan pengajian yang bertujuan untuk membantu golongan kurang bernasib baik yang ingin melanjutkan pengajian tinggi mereka dengan menyediakan bantuan permulaan dan elaun bulanan untuk menampung perbelanjaan sara hidup mereka semasa tempoh pembelajaran. Program ini juga bertujuan untuk mempengaruhi dan memberi inspirasi kepada pemohon yang berjaya untuk berbakti kepada masyarakat dengan melibatkan diri dalam kegiatan dan menganjurkan aktiviti amal.
Benefisiari sasaran
Kanak-kanak dari rumah anak yatim dan keluarga yang kurang bernasib berumur 17 tahun dan ke atas yang telah mendaftar atau diterima di mana-mana institusi pengajian tinggi awam atau swasta tempatan.
Procedur
Ibu bapa atau penjaga pemohon yang berminat / pengendali Rumah Anak Yatim akan mengenal pasti kanak-kanak yang ingin memohon untuk program ini dan mengemukakan borang permohonan ke Persatuan Harapan Mulia bagi pihak kanak-kanak tersebut.
Wakil dari Persatuan Harapan Mulia akan datang ke rumah / pusat dan melakukan penilaian awal mengenai calon. Anggaran 30 minit bagi setiap calon.
Pemohon yang berjaya akan diperuntukkan dengan bantuan kewangan pengajian sekali sebanyak RM1,500.00 dan elaun pengajian bulanan sebanyak RM250.00 untuk tempoh 12 bulan.
Pemohon yang berjaya dikehendaki untuk menganjurkan aktiviti amal dalam tempoh bantuan, dan juga terlibat sebagai sukarelawan dalam aktiviti amal yang dianjurkan oleh Persatuan Harapan Mulia, atau rakan persatuan Persatuan Kasih Sejati.
Attachment: