Rakan Shopping in Year 2018
Great Vision Charity Association has been organising Rakan Shopping event every month by bringing 10 underprivileged families from PPR community for grocery shopping.
Rakan Shopping January
Rakan Shopping in January has benefited 12 families from Block B, PPR Pantai Ria. With the help of 15 volunteers, the families had a joyful shopping session and lunch together.
Rakan Shopping February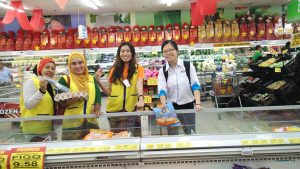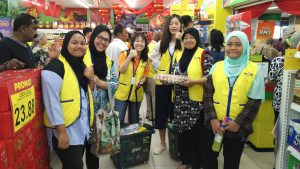 Rakan Shopping in February 2018 was joined by 11 families from PPR with a mixture of Chinese, Malay and Indian families. As usual, assisted by our fellow helpful volunteers the families were given RM100 cash voucher to purchase for groceries.
Some of the comments from volunteer: "What I have learned through this event is to treat everyone with empathy, know their difficulties and put yourself in their shoes when you're communicating with them, as empathy is one of the most important aspect when it comes to communication skills."– Yong Xuan
"We should be grateful in our life by appreciating what we have no matter what situation life has put us into." — Edwin
Support our monthly Rakan Shopping program by volunteering with us or donating to our program. CIMB Bank Account Name : Persatuan Harapan Mulia Account Number: 800-360-0877 #RakanShopping #charityinkl
Visit Persatuan Harapan Mulia Facebook: https://www.facebook.com/persatuanharapanmulia/