What happens when our Rakan can't come Shopping with us?
For years, our Rakan Shopping program has run the same way. Every month, we bring a handful of families from low-cost government flats (PPR) to a supermarket on a fully sponsored grocery run. Within a fixed budget, families can pick out food and necessities that they need for their household. After a fruitful day of shopping and a hearty lunch, our volunteers send our happy families along with their groceries back home.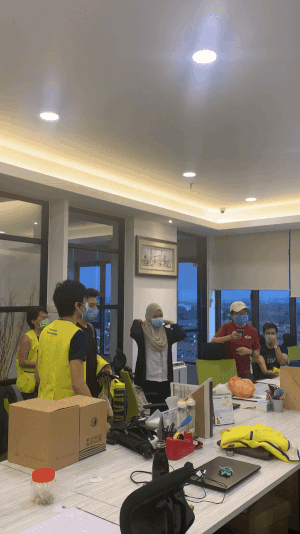 When the Movement Control Order (MCO) began in March, Rakan Shopping was forced to take an indefinite break due to government restrictions. However, we quickly realised that this 'new normal' was here to stay for a while and started planning for a Rakan Shopping that looked a little bit different, but still achieved the goal of helping those in need.
Hence, a very special Rakan Shopping happened in June 2020!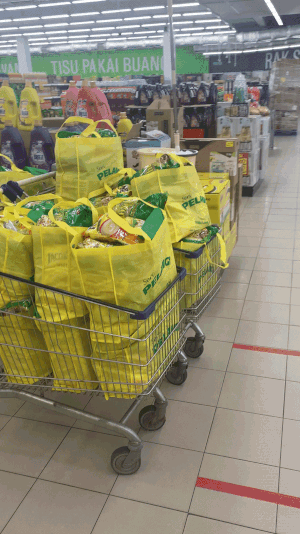 Instead of taking our beneficiaries out shopping, we brought the groceries to them instead. Without our beneficiary friends with us, more of our social workers were able to tag along- so we decided that we would help more families too! We decided to buy groceries for selected families across all four apartment blocks in the PPR Pantai Ria flats, as compared to only one block as we usually do.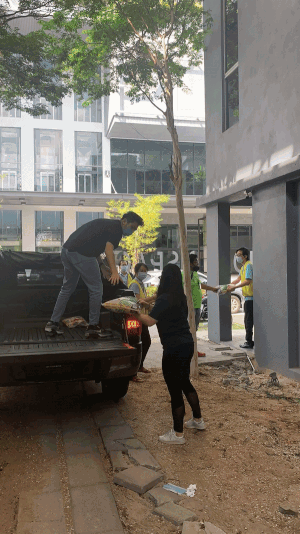 Thanks to our sponsors, Karihome Malaysia, we were able to give an additional RM50 worth of oil and rice to all 40 families, alongside groceries and household necessities worth RM100 per pack.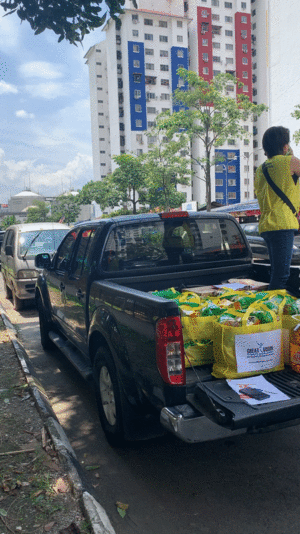 Embracing the new normal during this time also meant that we prioritised our beneficiary's safety. We split ourselves up into four teams which were stationed at the ground floor of each apartment block. Then, we would make a phone call to the first beneficiary on our list, who would come and collect their groceries. Only after they leave would we call the next beneficiary to ensure as little contact as possible.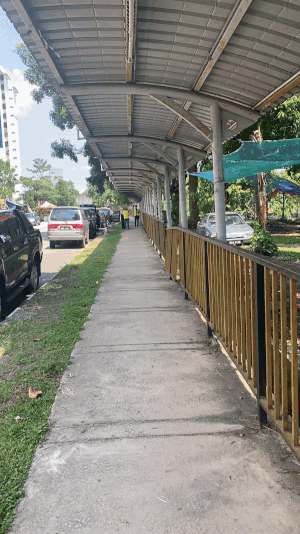 We also practiced social distancing between our beneficiaries and within our team, and sanitised after meeting each person as families were requested to send one representative only. Everything, down to the pen used for beneficiaries to sign off, was sanitised and kept clean to keep everyone safe.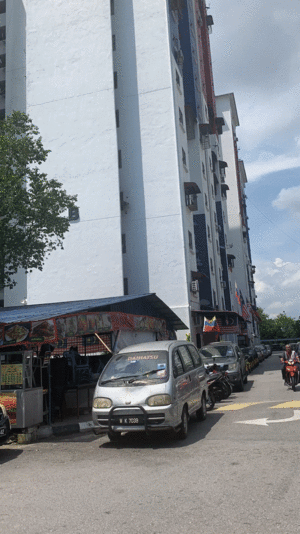 While our Rakan PPR have to stay home in this season, we are happy to do the Shopping for them! If you would like to know more about the Rakan Shopping programme, or want to find out how you can contribute, drop us an email at [email protected] today.