Sign Language Workshop for Rumah Hope! 
Post-COVID 19 dire situation really brings happiness, joy and hope to all of us, especially to those that suffer from the pandemic, financially, physically or mentally.
However, being in the situation doesn't deject our Budak Didik-Kasih EduCare program students from doing their best to give back to the community, and those in need. Our Didik-Kasih student, Kaylie-Mae Pillai decided to host a special workshop for children at Rumah Hope, Petaling Jaya.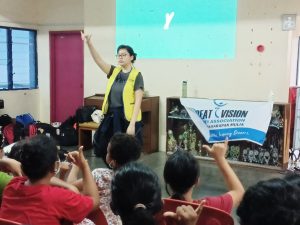 The Bright Children is the sign language workshop that aims to to teach the children on learning about the basic of Malaysian sign language including alphabets, colours, family and animal. Putting it together with fun minigames to lighten up the spirit and make it fun for the children, the workshop went well!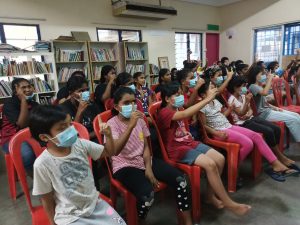 Kaylie and 2 of her volunteers from SEGI college has been preparing enthusiastically for this event! They have been preparing snacks, drinks and gifts for the children to make the event memorable and enjoyable for all.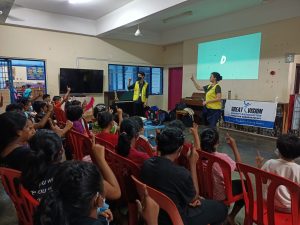 Kaylie is a special student with wide knowledge on sign language. As she uses sign language everyday, she decided to utilise her skill to teach these children from Rumah Hope and hope they gain new knowledge on basic sign language.